Trust Us and Get Relocated
Houston, the nucleus of industrial activity, facing the wrath of extreme hectic urbanization has an ever swelling population. A concrete jungle literally, has several options for helping people relocate.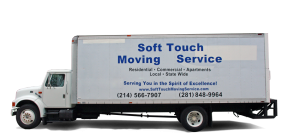 What makes a service, in general unique from the existing several contemporaries??
Compassionate thinking, well executed ideas, renowned and disciplined brand name and authenticity. We, SOFT TOUCH have garnered attention in the recent past and now ever since our inception into this relocating service. Amidst several contemporaries we stand apart and have an edge over the others in terms of impeccable service and piquant organization.
SOFT TOUCH Packers and Movers have made an advent here to enchant and flabbergast you with the best-in-class relocating services. From the stage of packing your stuff at your current location, loading them in a carrier, moving it to your new desired location in Houston, unloading them with utmost safely to finally unfastening it at new place, we shoulder the responsibility. Immaterial of what you move, be it your household, vehicle or office, you will be delighted to associate with us and will be left wanting us for your future endeavours as well.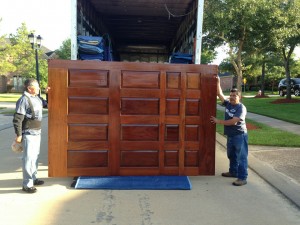 With a set of experienced and proficient team at the helm, entrusted responsibility is always at the fore for our employees. The employment of high quality packaging material, reliable techniques will give out the desired result.
Efficient packing materials and techniques such as fabric sheets, carton box, LED/LCD box, cloth cartons and strong adhesive tensile strength bearing tapes complemented with state of the art transporting options like Double Door Home Carriers, Car Carriers and Trucking Cube will keep you unworried. You name it and we offer it.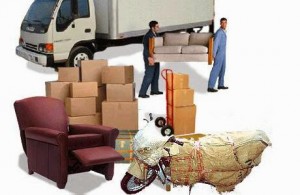 Unlike other advertisers we have'nt spoken juvenile fiction. Trust us and we are here to help you relocate and enjoy. SOFT TOUCH