Revamping a commercial office space or relocating your business fully to the other place is extremely complicated and stressful task.
If you are planning to move to a new office you need to consider a lot of things. It is an exciting business step, but without a proper plan, the entire process is considered as an intimidating task.
It varies little from residential move because rather than things you need to pack your office things and materials.
Labeling every piece of furniture and electronic items is an easy way to identify each thing and place in a right place.
If you specify every item, movers don't need to get confused.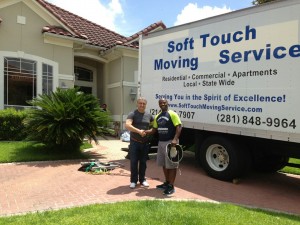 Professional expert services only can handle this type of move, Office moving services in Katy TX knows
the key elements and proper strategy to relocate your office safely. By looking at the stickers placed on each item they are able to find the items easily.
They will be very careful while moving your office equipments and overcome this largest obstacle during an office move.
Properly trained professionals have well experienced employees at their disposal who knows how to effectively move office furniture and put it back together right.